Guesthouse with a Musical Note
Jagniątkowa Koliba
Cabaret and wine
A unique experience in the mountains
Our Guesthouse, Jagniątkowa Koliba, is located in magical Jagniątków, nestled into the Karkonosze mountains. Jagniątkowa Koliba has a distinct atmosphere, where you can find respite from the hustle and bustle of daily life, where we serve Jazz (and more) for dinner, where you can recuperate by the warmth of the hearth and the smell of burning wood.
Pamiętając o naszych gościach przygotowujemy specjalne wydarzenia i oferty by zapewnić szeroki wachlarz możliwości wyboru.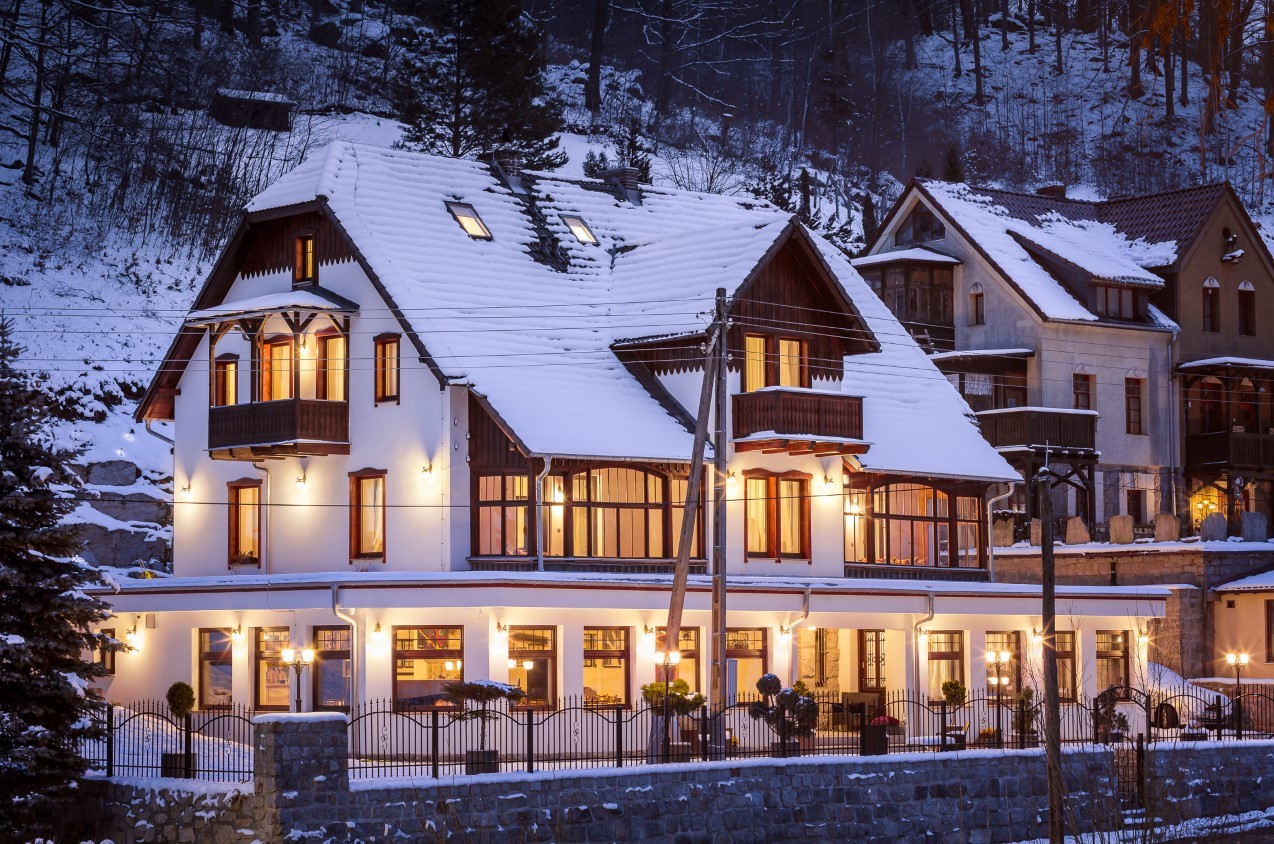 DISCOVER OUR

APARTMENTS AND ROOMS
Elegance, simplicity and comfort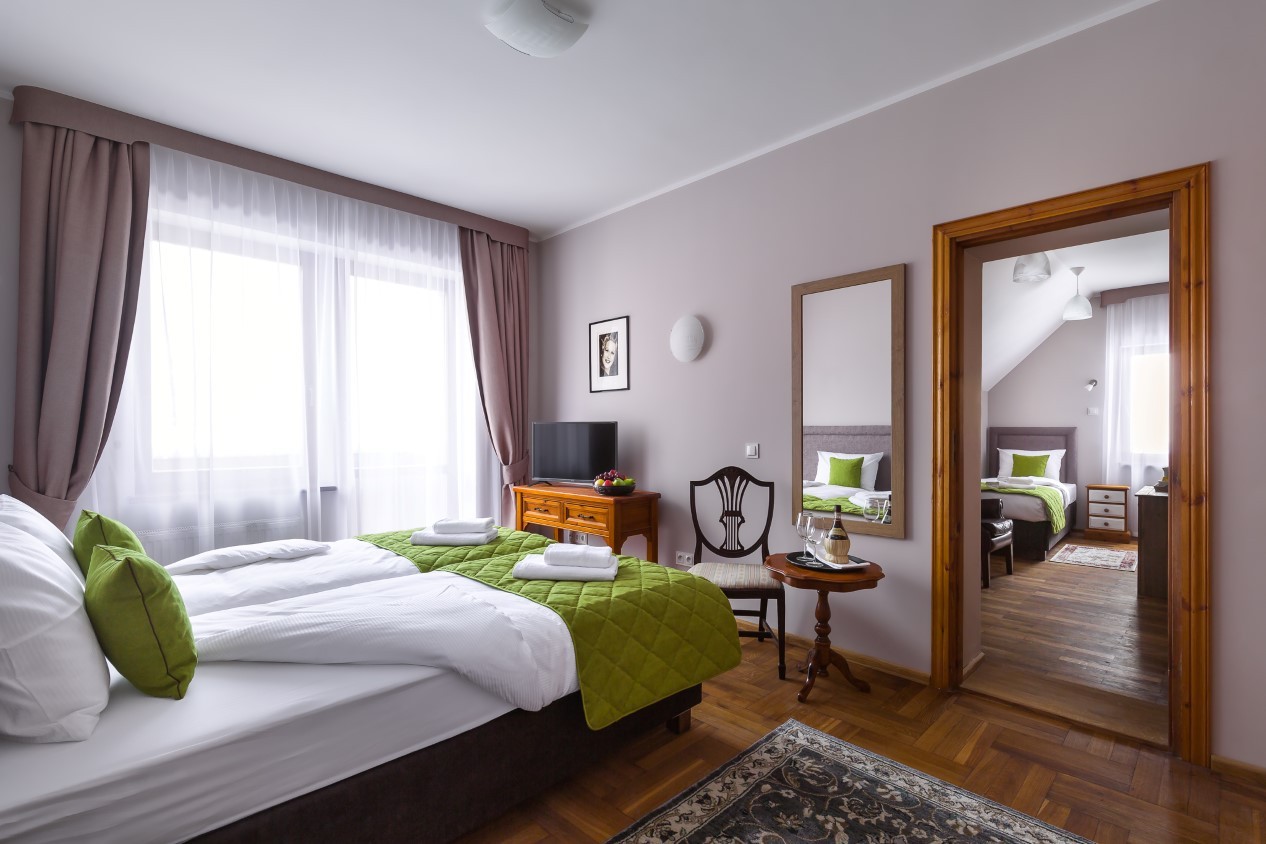 Unforgettable leisure
We have single rooms, double rooms, as well as 3 and 4-person apartments.
Each room has an en-suite bathroom.

Each room has a kettle and tea.

Our speciality is a traditional English breakfast included in price.
Price per room
Prices from 155 PLN per night.
ENGLISH BREAKFAST
WE SERVE THE FULL ENGLISH BREAKFAST EACH MORNING FOR OUR GUESTS.
English style breakfast
It is composed of fried eggs, bacon, baked tomatoes, butter fried mushrooms, served with two or three types of bread, butter, jams and honey. Of course, we can offer you an alternative if you like. Scrambled or poached eggs? Or maybe an omelette with cheddar cheese?
We are at your service
The breakfast includes a buffet with juices, fresh fruits, English tea and Cuban coffee. If you prefer Polish options, that's no problem. We can prepare a Polish style breakfast.
Ratings
Our guests opinions
Attentive hosts that deserve 6 stars! Facilities are top notch, comfortable, and superbly clean.
I requested an unscented room due to sensitivities and was accommodated with a smile. The location of property made our stay medicinal for the soul. It borders forest parkland one one end and has a river and all its soothing sounds across the street.
Beautiful quiet environment, English-style breakfast. Good service, family atmosphere. Comfortable beds, blackout curtain was perfect.
More than friendly and nice hosts, top service, beautiful location, beautiful nature, great trip to the ruins of Chojnik Castle. Even breakfast was great. Excellent base for trips around this part of the Krkonosze.
The hosts were very friendly. The breakfast was delicious. The rustic and new equipment was exactly my taste. The accommodation was very clean.
VISIT JAGNIĄTKOWA KOLIBA
Spend your time pleasantly…